Gallery page 2
Gallery Page 2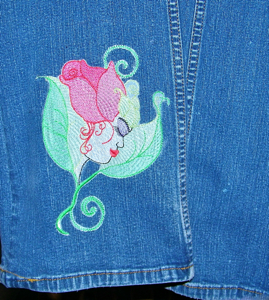 WILD ROSE sent in by Jo who stitched her on her jeans. Jo also shared that she used a sheer layer of Organza beneath the design. PLEASE NOTE THOUGH THAT originally this design was not digitized as an Applique or Mylar design. Jo's wonderful results prompted many requests for this design to include these options, so the file has now been updated to include theses options. Now the choice is yours and the results will be even nicer with the included steps. Thank you Jo !
Next we have a photo from Effie of her son Patrick proudly wearing Tiny Dino ! Just adorable !!!! Thank you Effie ~ Patrick too !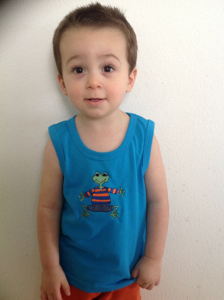 And here we have 2 lovely photos using the vintage Shoe Fairy , also sent in by Jo who made both this beautifly table runner and this delightful book cover ! Thank you again Jo for sending in picutres of your wonderful projects !!!!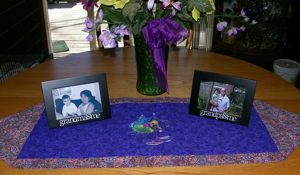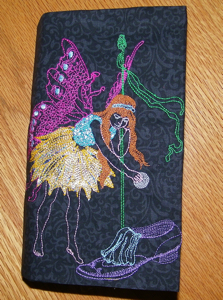 Thank you once again Jo !!!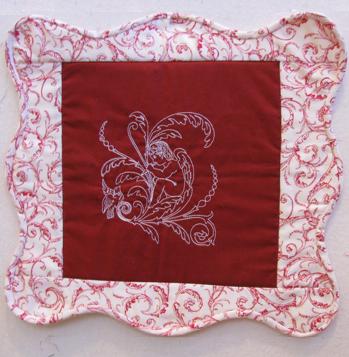 Click above to go to this design now.
Donna L. made this beautiful pillow for her sister for her birthday and sent in this wonderful photo! Great job Donna, and congratulations for being the June photo submissions random winner!